Easy & Delicious
Fondue at Home is the gourmet fondue delivery service for the Vail Valley.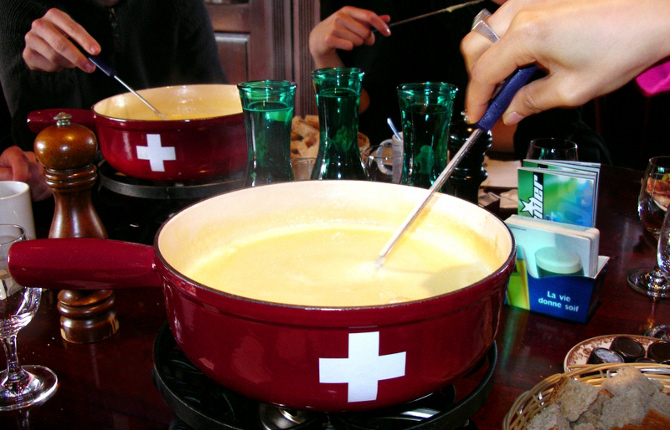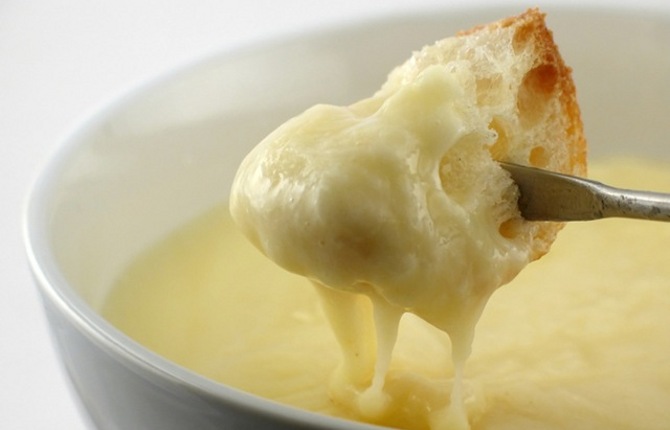 Everything you need!
We bring a complete meal of traditional Swiss fondue to your home. Everything you need is included - salad, main course, dessert, beverages, fondue pot and forks. Your personal fondue chef will set up for you, provide instructions, and return tomorrow to pick up the pot and forks you place in the provided container.
Reservations strongly advised. Call toll free: 1-844-4-FONDUE
Download menu (PDF)
Reserve Online
Simply Brilliant
"Everybody really loved your tasty fondue. After a long day, we were happy to relax at home on our own schedule. No driving, parking, waiting -- and no designated driver. We will definitely do this again when we come back to Beaver Creek." - Steve & Meg H., Toorak, VIC AU
---
Swiss favorite
From our old family recipe. Grandmother has been making cheese fondue this way for our family for decades - she won't let us say how many! She and Granddad say it came originally from Gruyères (near the old castle) and Zermatt (below the Matterhorn). Could be true. Nobody has ever complained so far. You might also like our Prime Black Angus steak heated in broth the Swiss call "Fondue Chinoise", served with our favorite dipping sauces. For more details, see our menu.
Something to Drink?
We offer non-alcoholic beverages -- see our menu page. Our local partners can also pair excellent traditional wine selections available from their cellar.
No clean-up
We deliver your Fondue Kit complete with instructions. You do not even have to slice the bread! When you are finished, simply let the borrowed fondue pot cool and return it with the burner and forks to the provided container. We will pick them up the next day at a pre-arranged time. It is as simple as that.
What else?
In addition to French baguette or gluten-free artisan bread, you might like to try dipping ham or broccoli in our cheese fondue. We also offer salad and dessert choices, and a few extra goodies to complement the main course.
You can do this on your own schedule - dinner, apres ski, perhaps lunch. But call ahead so we have enough time to prepare your order. This is a very popular service; during busy weeks, you might want to call for reservations at least 24 hours in advance. 1-844-436-6383
Large Group? Call to discuss your needs. We can provide experienced wait staff for the evening so you can focus on enjoying your guests.
---
Amex, Visa, Master Card, Diners.
Select a Service Area.
Vail Valley
Crested Butte
Vail Valley also includes Beaver Creek, Bachelor Gulch, Arrowhead, Cordillera, and nearby.
×